Add a distinctive touch to your next Charcuterie Board with this simple Champagne Jelly.
It only takes three ingredients and about 15 minute to make the jelly itself. It will need at least 8 hours or overnight to gel however. You can jar and refrigerate or freeze it or can it. Canning it will take a 10 minute water bath but it is worth it to have it on hand.
I was dreaming of a Champagne Charcuterie Board so I was experimenting with Champagne Crackers, Champagne infused Paté and all the trappings that would go with Champagne.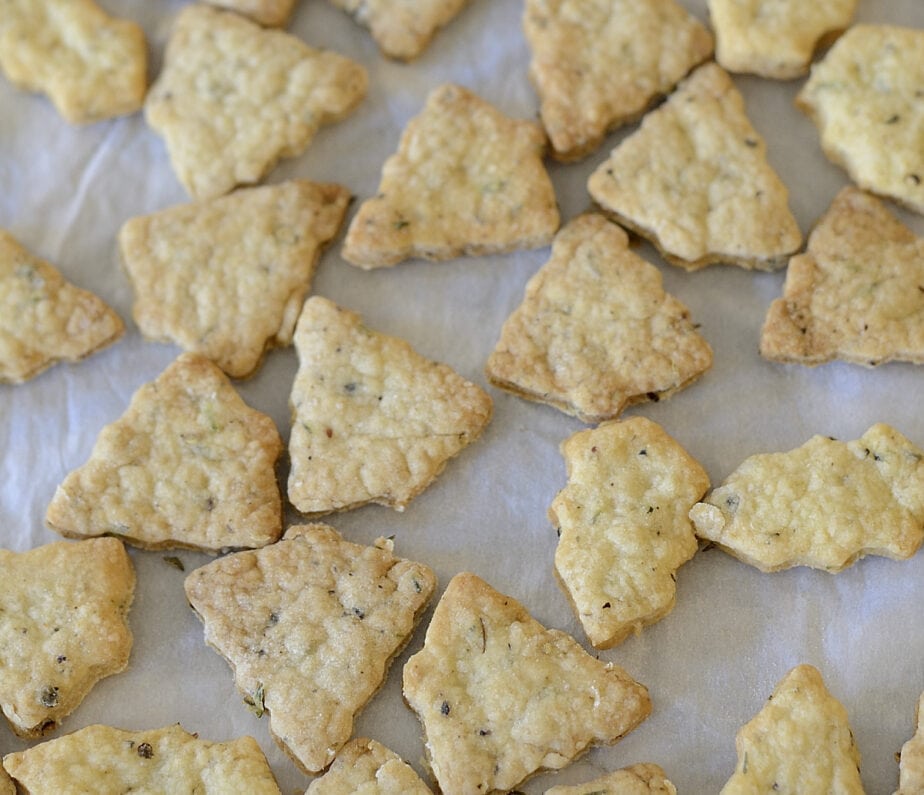 The jelly will keep 3 months sealed in the fridge, up to a year frozen and indefinitely with a 10 minute water bath. I water bathed mine but I needn't have… the batch was gone after the first weekend. Everyone that tried it was so excited about it I ended up sending a little jar home with them.
Not to worry – I can make more where that came from!
How to Serve Champagne Jelly
It was divine with just a dab on the Champagne Crackers! Any mild cracker will work, such as a Water Cracker or Original Triscuit.
Dabbed on a soft cheese like Brie or Champfleury.
It was divine on the Champagne Paté that I made using the same Sparkling. A word of caution – it was not 'divine' on a savoury commercial paté I tried it with initially.
You could use it as a chutney accent with pork, chicken or ham.
I have not tried it with scones but it is basically a jelly so why not?
Equipment
7 half pint jars with lids and screw bands
Ingredients
4

lbs

grapes

enough to produce 4 cups of juice

1/2

cup

water
Jelly
4

cups

grape juice

from above grapes or store bought grape juice will work too.

6 3/4

cups

sugar

170

ml

liquid pectin

about 5.75 oz

1/2

tsp

butter
Instructions
Preparing the Grapes
Remove grapes from their stems and wash well. Put grapes and 1/2 cup of water in a large pot. Mash grapes slightly with a potato washer to break some skins.

Bring grapes to a boil over medium high heat. Reduce heat to medium and simmer 10 minutes, stirring occasionally. Skim off any foam occasionally.

While grapes are simmering, line a large collander with cheese cloth. Collander should be large enough to hold the entire grape mixture. ( Or us mulitple collanders lined with cheese cloth if necessary). Allow grapes to drain at least 4 hours. Overnight is even better.

Press the grapes to extract all juice. Discard the grape mixture and reserve the juice. You need four cups of juice. If need be add a bit of water or grape juice (or red wine) to bring the juice up to a full 4 cups.
Prepare the Jars
Sterilize half pint jars in 275° oven for 15 minutes. Wash lids and bands but leave them at room temperature. It is no longer necessary to submerge lids in boiling water. See Note 1 below. Keep jars warm until ready to pour the jelly in.

If you are planning to can the jelly prepare your canner with enough hot water to cover the jars by at least 1".
Make the Jelly
Bring the sugar, butter and juice to a rolling boil over high heat in a large saucepan. Stir often.

Add liquid pectin and boil for 1 minute, stirring constantly. Do not over cook once the pectin has been added or it may not gel properly.

Remove the pan from the heat. Gently scoop off any foam on top of the mixture.

Ladle hot mixture in to hot jars. Leave 1/4" headspace. Wipe rims clean. Center lids and screw bands on just until finger tight.

If canning, add jars to canner covered by at least 1" water. Water bath 10 minutes. Remove jars, allow them to cool at least 8 hours or overnight. Check seals and store. Jelly will keep easily up to 12 months on the shelf.

Alternatively, fill sterilized jars and leave 1/4" headspace. Wipe rims clean. Center lids and screw bands on just until finger tight. Allow jars to cool overnight, check seals. Jelly can be stored sealed in the fridge up to 3 months or in the freezer up to a year.
Notes
Note 1: New canning guidelines now recommend leaving the lids and bands at room temperature. It is no longer necessary to submerge lids in boiling water.
Nutrition is approximate and per half pint.
Nutrition
Calories:
816
kcal
|
Carbohydrates:
215.5
g
|
Protein:
0.7
g
|
Fat:
0.4
g
|
Saturated Fat:
0.02
g
|
Polyunsaturated Fat:
0.1
g
|
Cholesterol:
1
mg
|
Sodium:
3
mg
|
Potassium:
216
mg
|
Fiber:
1.9
g
|
Sugar:
212.5
g