This Pistachio Cheesecake is super creamy and nutty and uses Pisti pistachio cream from Costco to keep it simple!
The colour reminds me or Spring – I guess it is the pastel tones! You can make this any time of year.
This is super easy because you use the Pisti pistachio cream you can get from Costco!
Add a few more crushed nuts and a drizzle of super easy pistachio cream for a fancy presentation.
Looking for other things to make now that you have that jar of Pisti?
Check out this easy Pistachio Cream Crumb Cake.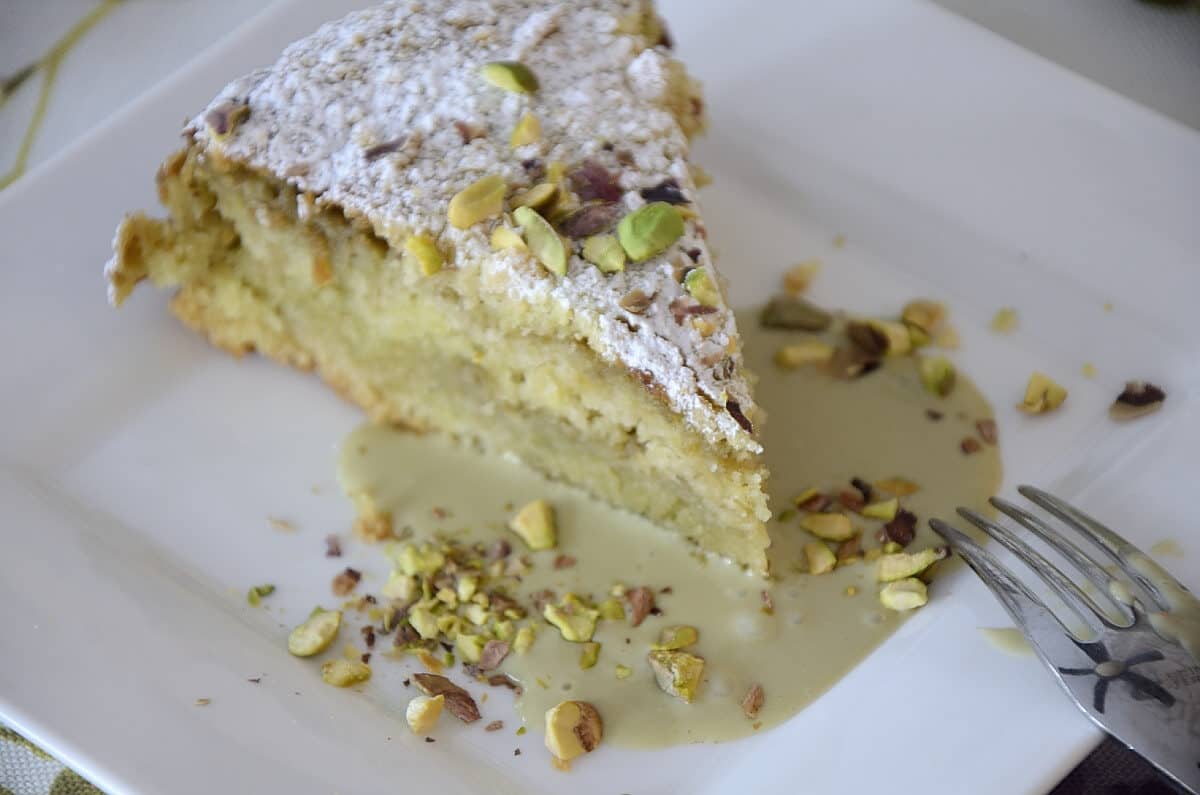 Sorry folks… recipe got overwritten… will repost as soon as I can.