This Pork Scaloppini from Fine Cooking uses dry vermouth, crispy prosciutto and caramelized lemon to deliver a lot of sophisticated flavour.
I have this recipe hardcopy in a Fine Cooking Volume. I didn't have the book handy and I needed to check out the instructions and it was only then that I found out that the Fine Cooking recipe site has shut down as of July 2022.
Apparently they gave instructions on how to save their recipes but I missed that boat. I have to admit I was certainly a bit sad and yes- maybe even a bit panic stricken! They are such a great source for interesting, well written recipes!
So, if you missed that boat as well, at least you can access this recipe.
I didn't use the sage leaves that are in the original recipe, mostly because I couldn't access any at the time I wanted to make this. I can assure you – it is absolutely delicious even without the sage!
This recipe is also very versatile. I have pounded out my scaloppinis and dredge them ahead of time. If I freeze them I freeze a sealed bag of some of the flour coating to sprinkle over the cutlets after I defrost them. The dredging tends to be a bit 'gummy' when defrosted so a sprinkle more of flour 'freshens' them up.
They cook up in no time at all in the skillet since they are so thin. So this makes it really easy to serve this up for company without a lot of delay or you being banished to the kitchen when you would rather be with your guests. Using 2 large skillets works best so you can cook all 12 scaloppinis at once in a single layer.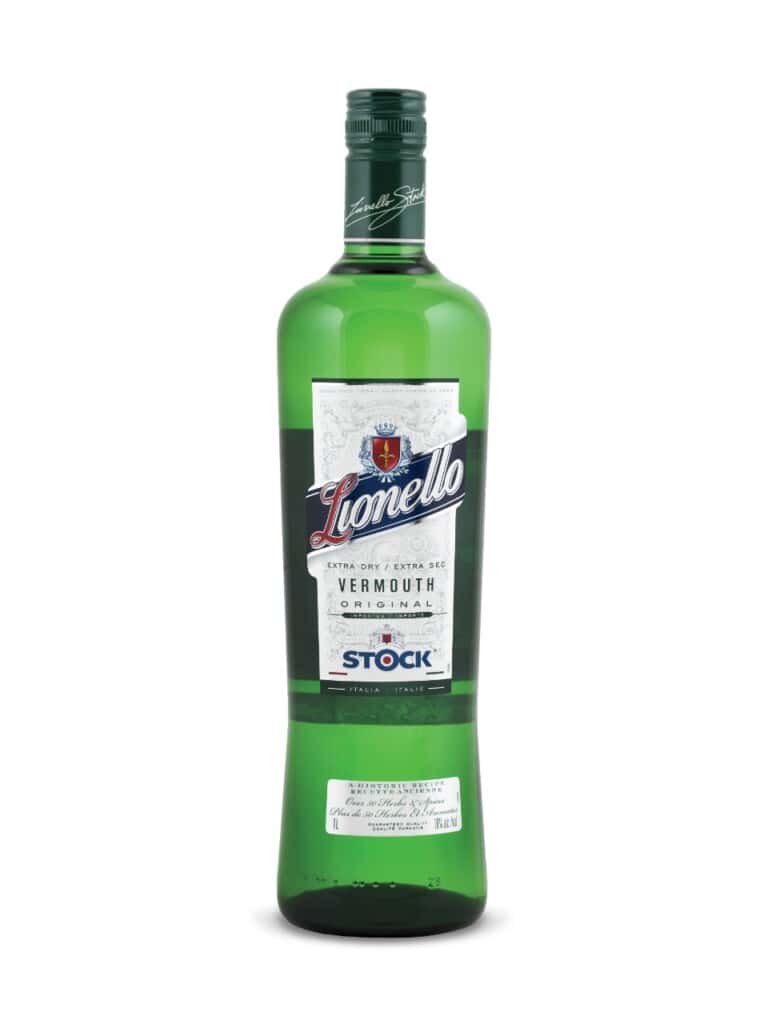 The original recipe calls for sweet vermouth. I have to admit I have never cooked with sweet vermouth since I tend to have only dry on hand. Again – I can assure you- they are delicious with dry vermouth.
If you are not familiar with Vermouth you can learn more about its origins and different styles here.
I served this with Mushroom Risotto With Vermouth. You roast the mushrooms and the vermouth and Asiago cheese make for lots of flavour again! The scallopini and risotto are both delicious on their own or with other sides but together – oh my…. 'nuff said!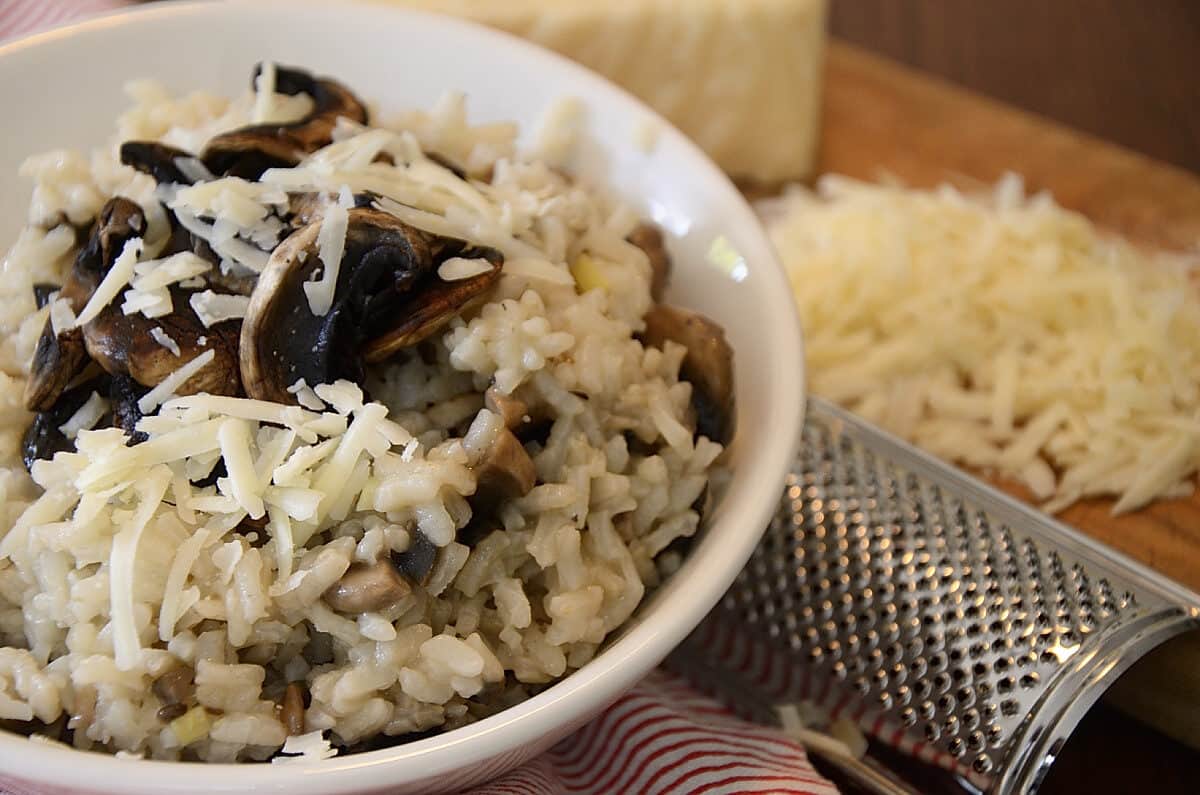 Wine Pairing for Pork Scaloppini With Vermouth and Prosciutto
Wine pairing with alcohol in your dish can be a bit tricky. For this I would say play up the herbalness of the vermouth in the sauce. For that I would lean toward a Soave or even a pronounced Pinot Grigio.
On the red spectrum I would go for an Italian Primitivo or Barbera. A Beaujolais or Grenache blend could work. A Cabernet Franc with its spicy notes would be fun too.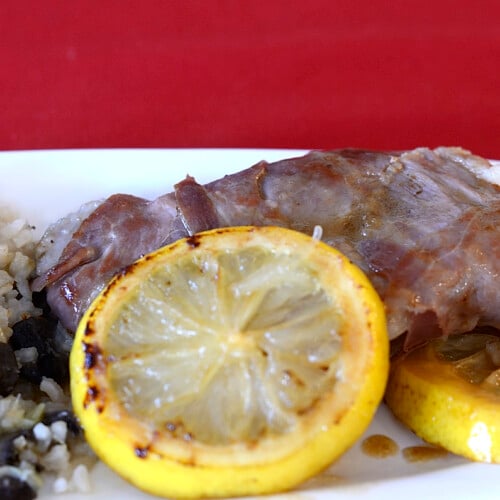 Fine Cooking Pork Scaloppini with Prosciutto and Caramelized Lemon
Salty and crispy prosciutto over pork tenderloin makes layers of flavour. The vermouth and caramelize lemon make for a sophisticated presentation.
Print
Pin
Rate
Ingredients
6

lemons

2

medium

pork tenderloins

salt and freshly ground black pepper

1/2

cup

flour

12 -24

sage leaves

12 if large, 24 if smaller

12

slices

prosciutto

I sometimes use 24 slices (2 per scaloppini)

1/3

cup

olive oil

4

Tbsps

butter

2/3

cup

dry vermouth

original recipe calls for sweet vermouth

1

cup

chicken broth
Instructions
Trim thick ends off the lemons. Slice 24 1/8" inch lemon slices (2 slices per scalloppini). Set slices aside and juice the lemon ends and any remaining lemon. You will need 1/2 cup of juice.

Cut the tenderloins in to 12 equal slices. Put the slices between sheets of plastic wrap and pound to 1/4" thick. Season both slides of each slice with salt and pepper and dredge through the flour.

Top each scaloppini with a couple of sage leaves and wrap well with prosciutto. Use at least 1 prosciutto per scaloppini.

Preheat oven to 200°F. Line a baking dish with paper towel. Use 2 large skillets- big enough to hold 6 scaloppini in a single layer. Otherwise you will need to work in batches. Heat 1/2 the oil in each skillet. Cook 6 scaloppini in a single layer in each skillet, over medium hight heat 1 1/5-2 minutes per side. Transfer scaloppini to the baking dish.

Drain off any excess oil left in the pans. Melt 1 Tbsps butter in each pan. Cook the lemon slices in a single layer 2-4 minutes on one side. Slices shoud be nicely browned. Add 2 Tbsps vermouth to each pan and cook it down to glaze consistency-3-5 minutes. Transfer the lemon slices to the baking dish with the scaloppini. Transfer any juices and scrape any brown bits from 1 skillet to the other so you are working with 1 skillet now. Add the remainder of the vermouth and scrape up any brown bits from the bottom of the skillet. Add the broth and lemon juice and boil til reduced to 1/2 cup. Remove from the heat and stir in the last 2 Tbsps of butter.

Transfer the scaloppini to a serving platter, with 2 lemon slices topping each scaloppini. Drizzle sauce over and serve immediately.
Notes
Note 1:  Scaloppini can be frozen after they have beed dredge in flour.  When ready to cook, defrost the scaloppini, sift a bit of fresh flour over the scaloppini and proceed with Step 3.
Nutrition assumes 2 scaloppini per person.
Nutrition
Calories:
460
kcal
|
Carbohydrates:
20
g
|
Protein:
29
g
|
Fat:
29
g
|
Saturated Fat:
10
g
|
Polyunsaturated Fat:
3
g
|
Monounsaturated Fat:
15
g
|
Trans Fat:
0.4
g
|
Cholesterol:
104
mg
|
Sodium:
240
mg
|
Potassium:
681
mg
|
Fiber:
3
g
|
Sugar:
3
g
|
Vitamin A:
263
IU
|
Vitamin C:
57
mg
|
Calcium:
40
mg
|
Iron:
2
mg