I knew the minute I saw the dish called Dublin Lawyer  that I was going to make it just based on the quirkiness of the name!
No matter what was in it it would be worth the joke of serving it!   The term is a satirical nod to the pricey Lobster meat in the dish (that it would take a lawyer to afford) and the Irish Whisky in the sauce (that Dublin lawyers adore, apparently).
Luckily - it is absolutely delicious.  Rich and creamy goodness served over rice to soak up all that delicious whiskey cream sauce!
If you are looking for St. Patrick's Day recipes check out 15 Delicious Irish Mains,  10 Boozy Irish Desserts    or   A Whole Lotta Irish Drinks.
Back to the Dublin Lawyer - it seems the original recipe is all lobster.  People have substituted large shrimp for the lobster.  Me - I went for a mix of the two.
Now that I know about the dish I will try it again with only lobster whenever there is a good deal on them in season.
For this occasion I used meat from a frozen 1 lb whole lobster which was mostly the tail and claws. To supplement it I also used half the meat from an 11.3 oz can of frozen lobster chunks. That bulked up the sauce for the Dublin Lawyer and I used the rest to make Lobster Bisque... see below
The bonus from the whole lobster was, when I split it open there was some roe inside which I added to the sauce to get all the goodness I could.
If you decide to use a whole lobster check out How to Crack a Lobster if you need help extracting the meat.
You could also consider using a number of just lobster tails I think. The meat from the whole lobster beyond the tail can claws was almost negligible.
For the shrimp I used size 31-40.
The other bonus of the whole lobster was that I was able to make stock from the carcass and along with some of the lump lobster meat - I made lobster bisque.   Lobster bisque is one of my favourite Montreal restaurant dishes.  I am not sure why it doesn't  taste quite the same anywhere else I have had it?  Having said that, this recipe for Lobster Bisque is about as close to Montreal Lobster Bisque as  anything I have ever had.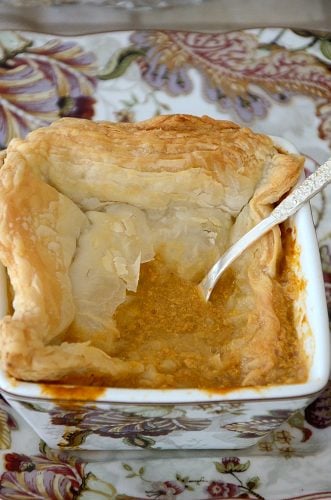 So you can pick which approach suits you best... if you want to work with the whole lobster or if you want to work with tails or just frozen lobster meat.  It is really very quick to make if you use canned lobster or just tail meat and deveined and peeled shrimp.
Many recipes do not call for mushrooms but I found they added a great hit of umami.  So, again, your choice.  I highly recommend them but if you don't like them or don't have them you can certainly make the dish without them.
Wine Pairing for Dublin Lawyer
This dish is rich and creamy so look for an oaked Chardonnay or a Soave.
Ingredients
1

lb

lobster meat

I used a combo of frozen whole lobster meat and a can of frozen lump lobster

1

lb

shrimp

I used size 31-40, peeled and deveined

4

Tbsps

butter

8

oz

sliced cremini mushrooms

optional

2

cups

cream

I used 18%

½

teaspoon

cayenne pepper

2

tsps

paprika

¼

cup

Irish whiskey

4

cups

cooked white rice
Instructions
Rough chop lobster meat leaving some large chunks intact for garnish.

Melt butter in a large sauce pan over medium high heat. Add lobster and shrimp. Stir in the cayenne and paprika. Saute 3-4 minutes until shrimp turns pink and opaque. Do NOT overcook. Remove seafood and reserve in a separate bowl.

Saute mushroom slices until the release their liquid and dry up again. This may take about 8 minutes.

Add Irish whiskey to the pan. Use a BBQ lighter to set it on fire. Shake pan gently until flames die down. This will only take a minute or so.

Add the cream to the pan. Simmer 5-10 minutes until the sauce starts to thicken. Add the shrimp and lobster meat back in. Stir to coat and heat just long enough for the seafood to heat through - another 3 minutes or so.

Serve over cooked white rice. For each serving position one of the larger lobster pieces on the top of the serving.
Nutrition
Calories:
851
kcal
|
Carbohydrates:
51
g
|
Protein:
28
g
|
Fat:
56
g
|
Saturated Fat:
35
g
|
Polyunsaturated Fat:
3
g
|
Monounsaturated Fat:
14
g
|
Trans Fat:
1
g
|
Cholesterol:
309
mg
|
Sodium:
608
mg
|
Potassium:
680
mg
|
Fiber:
1
g
|
Sugar:
5
g
|
Vitamin A:
2700
IU
|
Vitamin C:
1
mg
|
Calcium:
206
mg
|
Iron:
1
mg